MicroDamper (Print Only)
$

12.00
Coming soon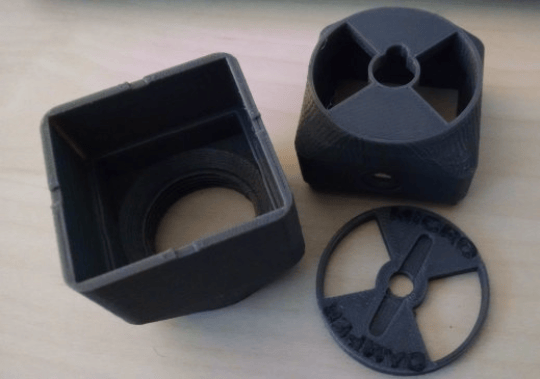 This listing is for the MicroDamper print only. Every MicroDamper comes with heatshrink tubing to make all connections professional, and if you buy a MicroDamper with fan, servo and jacks I include a tube of superglue for final fitment!
Learn more about the HeaterMeter at the TVWBB Forum.
Note due to inaccuracies in 3D printing technology some minor sanding/filing may be required for final fitment. I also recommend that you epoxy or superglue the pieces together during final fitment to ensure the damper doesn't fall apart under thermal expansion on your bbq pit.
If you are outside of the US please send me an email at MicroDamper@gmail.com to order since I cannot process international orders through this site. Shipping is a flat $15 outside the USA for a MicroDamper (and a couple dollars more for each additional unit).
A link to learn how to wiring the MicroDamper up can be found in the first post of the MicroDamper thread on the TVWBB forum website. The only other gem of info you might need is that air flows toward the sticker on the fans!